We at David R. Yarnall, Inc. are here to offer you a complete package for you project needs. Please feel free to inquire if any of these services are what you are looking for. We will be happy to assist you.
See our Advertisements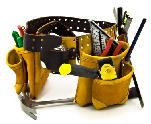 Keep an eye out for our periodic advertisement mailers which have cost saving coupons. You can also see our full colored ad in the Yellow Pages. Also remember to keep checking our website for information on the latest specials or news. We send out quarterly newsletters via email and postage mail so make sure you provide us your most updated contact information.
Ask about our Services
Complete Renovations & Additions
• Kitchen & Bathroom Remodeling
•
Wooden Decks & Porches
•
Custom Woodworking
• Finished Basements • Window & Door Replacement • Stucco & Vinyl Siding • Replace or Repair Roofing
•
Installation of
Skylights
•
Garage Doors
•
Concrete Sidewalk & Walkways
•
Gutters & Drainage Systems
•
Framing
•
Sheetrock
•
Painting
•
Fire Restoration
•
Insurance Repairs
•
Glass Block
•
Brick & S
tone Veneers
•
Outdoor Kitchens
•
Home Inspections & Repairs
•
Fireplaces
•
Chimney Repairs
•
Custom Cabinetry
•
Custom Millwork
•
Electrical Service Upgrades
•
Plumbing & Electrical Repairs
• Hardwood Flooring
•
Ceramic Tile Flooring
•
Ramps & Stairs
• Crown Molding & Wainscoting
• Handicap Upgrades (ADA Compliant)
• HVAC systems
Expectations
Quality Work • Customer Service • Affordable Pricing. These are the words we stand by. We believe in making customers for life and take extreme pride in knowing that the majority of our new clients come from recommendations. Whether you are thinking of an addition or you need some repair work, hiring a contractor can be very intimidating. We want to make our customers smile, so we make sure the whole process from beginning to end is smooth and pleasant.
We Work Hard for You